Environmental Compliance Specialist Joins Liberty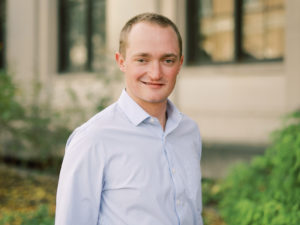 Ty Wheeler has joined Liberty Environmental, Inc. as a Compliance Specialist. With a strong background in environmental, health and safety (EHS) management for industry, Ty provides industrial clients with environmental compliance assistance including industrial wastewater and stormwater NPDES and air quality permitting; annual waste, EPCRA, and air quality reporting; management of regulated wastes; regulatory agency coordination; emergency response planning; spill plan development; and compliance audits.
"Making the jump from industry to consulting has given me a unique perspective. Thorough communication from both sides is critical to successful relationships. I understand the pressures of an EHS Manager in industry because I've sat in that chair, and now I understand the time and resources that go into a project from the consulting side. Having this experience affords me the opportunity to be a true partner to our industrial clients for their environmental compliance needs", shared Ty.
Wheeler is a graduate of West Chester University of Pennsylvania with a B.S. in Environmental Health. He resides in the West Reading, Pennsylvania.